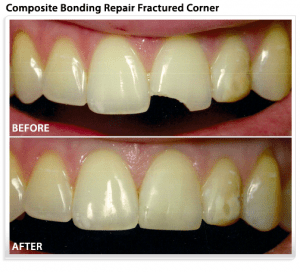 Dentists have been cosmetically bonding resin material to teeth since the early 1970's when the first composite resins became available. Since then, both composite resins and bonding materials that allow the resins to "stick" to a tooth, have improved dramatically.
Today, dentists are able to add material to teeth in such a manner that the cosmetic bonding appears to be a natural part of the tooth. These materials can be used where teeth have decayed, fractured, worn, or simply developed to a less than ideal shape. Cosmetic bonding can be done to close spaces, reshape teeth, or replace older dark fillings.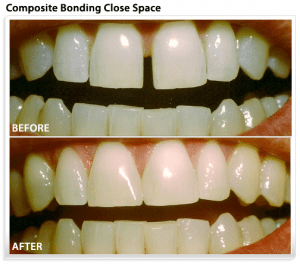 Bonding does have some shortcomings though, which are generally related to the size or position of the restoration. Very large restorations, or teeth in areas where there is a large amount of wear, may be better suited for restorations produced in a laboratory such as a crown or veneer. However, each case and tooth must be evaluated individually in order to produce the most desired result.